La Montagna della Morte
La Montagna della Morte, L'Incidente del passo Dyatlov
La Montagna della Morte
L'Incidente del passo Dyatlov
di Keith McCloskey
Enigma Edizioni© – 2016
ISBN – 9788899303167 – (ePub) – ISBN – 9788899303150 – (cartaceo)
Sinossi: 
Nel gennaio 1959, dieci giovani sciatori esperti partirono per il Monte Otorten nell'estremo nord della Russia. Mentre uno di loro si ammalò e tornò indietro, i restanti nove componenti giunsero sul versante della montagna conosciuta come Kholat Syakhl, la 'Montagna della Morte'.
La notte del 1 febbraio 1959 qualcosa, o qualcuno, indusse gli sciatori a uscire precipitosamente e terrorizzati dalla loro tenda con ciò che avevano a dosso, ad una temperatura esterna di almeno -30°C.
Le ricerche iniziarono poco tempo dopo e i loro corpi, in alcuni casi, furono ritrovati con massicce lesioni interne ma senza segni esterni. L'autopsia dichiarò che le lesioni violente erano state causate da 'una forza sconosciuta incontenibile'.
La zona fu isolata per anni dalle autorità e gli eventi di quella notte rimangono ancora oggi inspiegabili e senza risposta.
In questo libro Keith McCloskey, attraverso una ricerca condotta direttamente in Russia e avvalendosi dei documenti e delle foto originali, ripercorre la vicenda in modo accurato e dettagliato proponendo al lettore le ipotesi ad oggi emerse per tentare di spiegare cosa sia successo ai nove giovani che persero quasi sessanta anni fa la vita nel misterioso 'Incidente del passo Dyatlov'.
Keith Mccluskey ha partecipato come consulente e intervistato a diversi documentari, tra i principali ricordiamo
National Geographic Channel
Russia's Mystery Files
Dyatlov Pass Incident
Watch Keith on Russia's Mystery Files – Dyatlov Pass Incident broadcasting on the National Geographic Channel from November 2014.
Discovery Channel – Unexplained Files: Dyatlov Pass Incident
In March 2013, I acted as consultant for the filming of a drama-documentary on the Dyatlov Incident.
The filming took place outside Vilnius, Lithuania and the programme is expected to broadcast on the Discovery Channel from August 2013.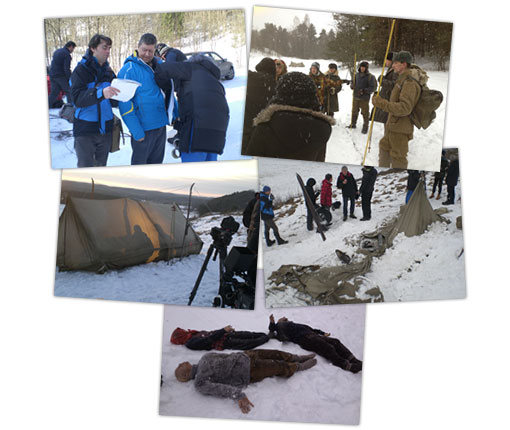 Interviste e Recensioni dei Media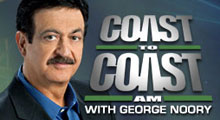 On November 17th 2013, I appeared on the Coast to Coast AM Radio Station in America. Coast to Coast AM airs on more than 560 stations in the US as well as Canada, Mexico and Guam and is heard by nearly three million weekly listeners. It is the most listened to overnight radio program in North America. In just 4 days my 2 websites received over 10,000 new visitors.